January 8, 2018: Lima, Peru ...a memorable day
-----
The day began at 9am when Fr Vincent, O.M.I. picked me up from my hotel and drove me to the office of Fed-Ex.....during which trip we saw many signs about the visit of Pope Francis to Lima on January 21: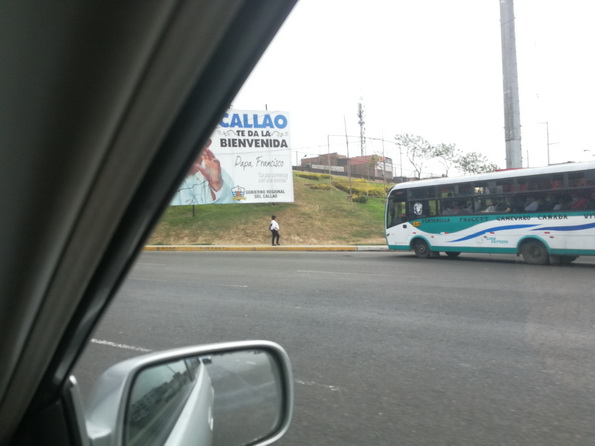 At Fed-Ex we were able to collect a most important parcel from HK - 200 USBs , with many videos and other "No More Mules" items ....to be given out to groups and media in South America as part of my anti-drug campaign. The USB content of videos etc is here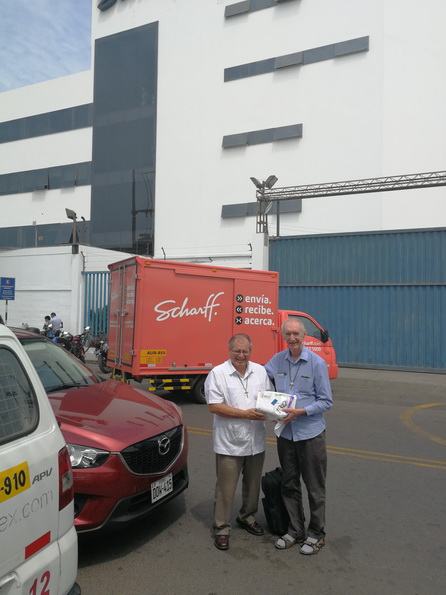 This sign also caught my eye: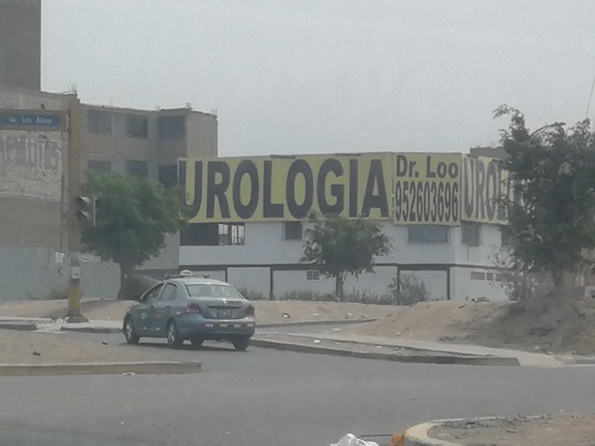 In Lima, Chinese restaurants are popular ...and everywhere....and they usually have the word "Chifa" on their signs. Maybe "Chifa" comes from Mandarin "Eat rice" ( Chi Fan)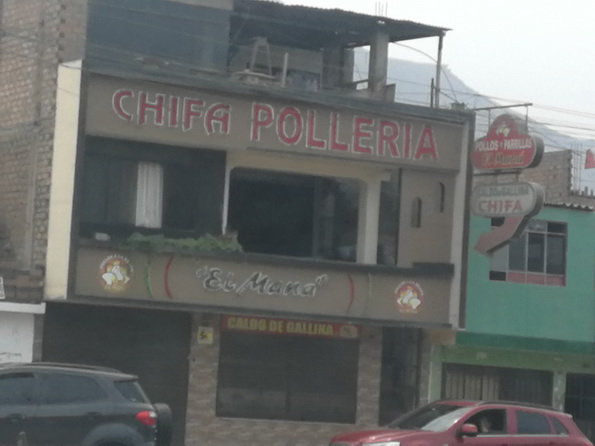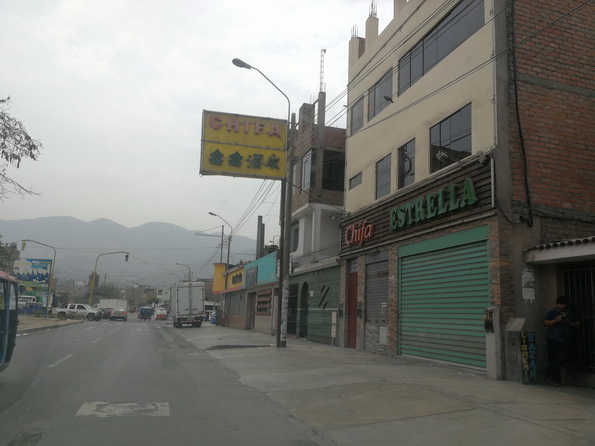 Then a stop at the O.M.I. house in Lima - for a drink and chat with Fr Vincent (left), Fr Daniel (centre) and Fr Manuel (right) ...all of whom kindly came to the gathering of 7 families yesterday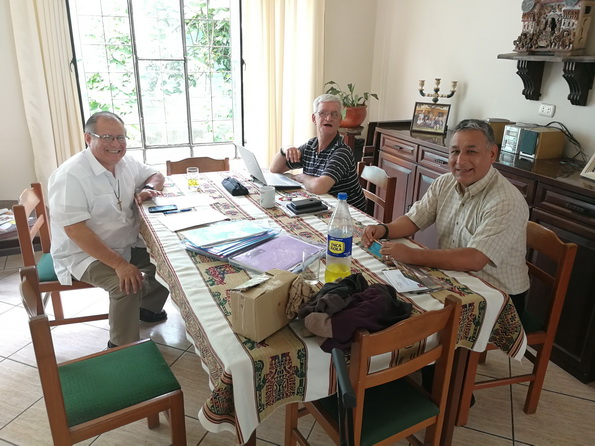 The Fed-Ex parcel of USBs was solemly opened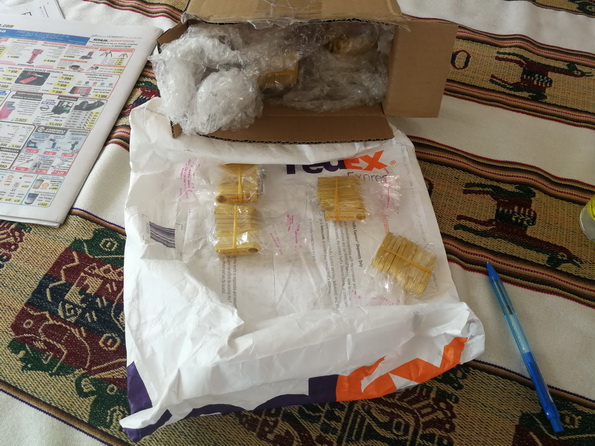 r
Popular in Peru: Inca Cola!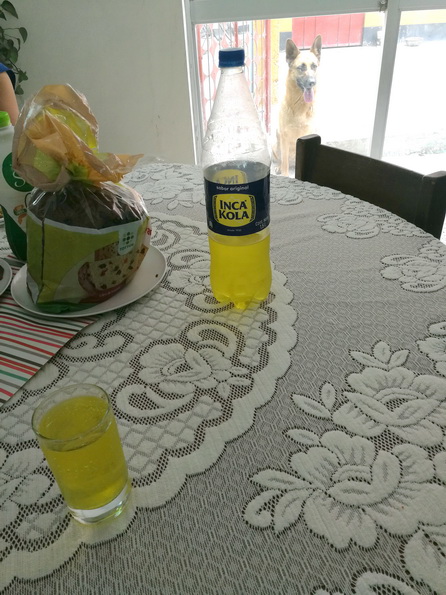 Fr Vincent phoned two families who couldn't come to yesterday's gathering: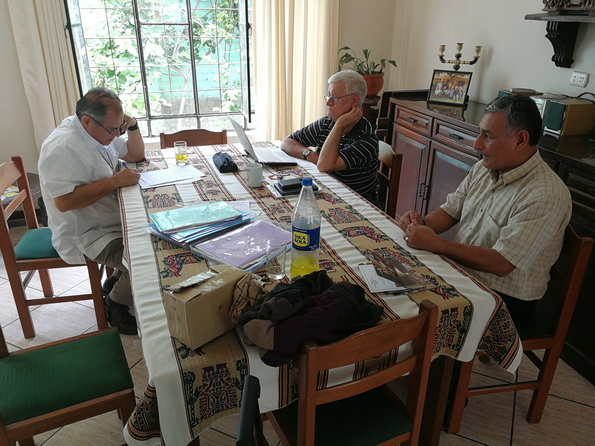 Then a prayer in the chapel: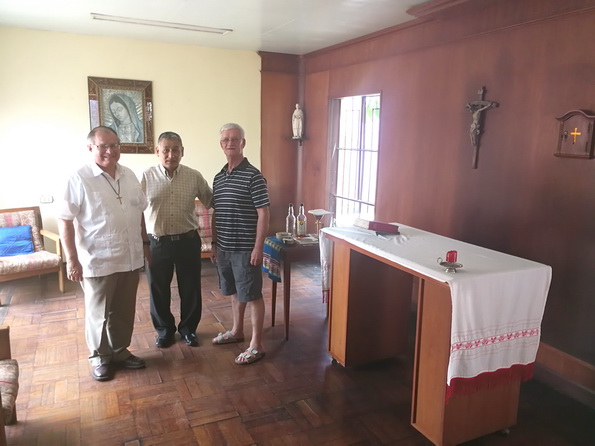 Then on the road to the homes of the two families.
After visiting the families we went through the centre of Lima on the way to a third family....seeing the birthplace of St Martin de Porres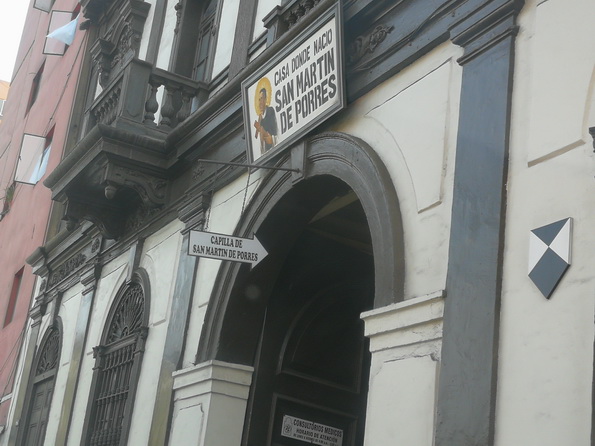 P
...and this memorial to the liberation of Peru's slaves: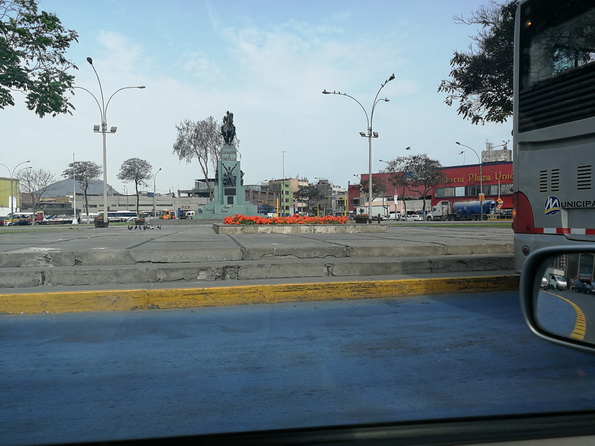 And stopping for lunch near the Cathedral square where Pope Francis is due to be on Jan 21 - see the welcoming signs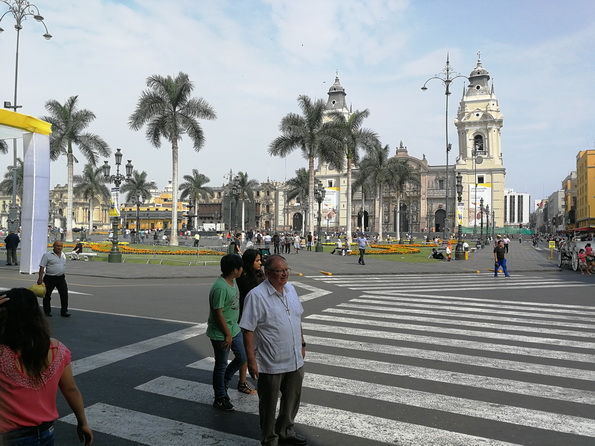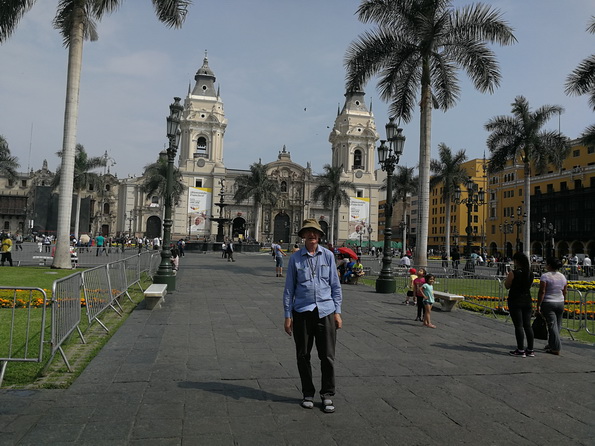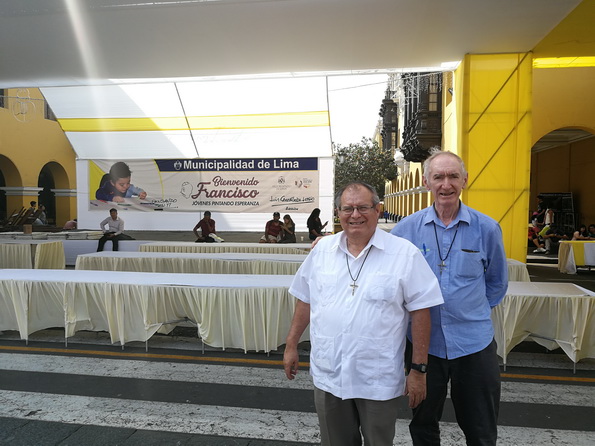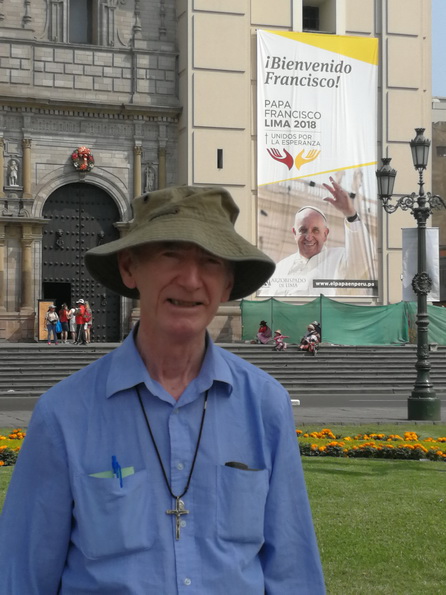 Then a lovely meal just near the cathedral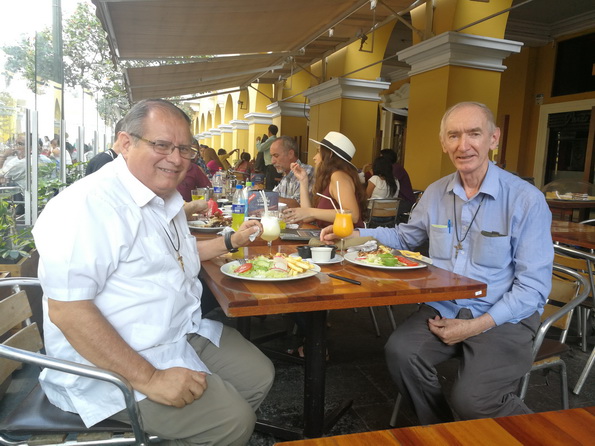 Then the long trip to the third family ...on the way seeing Lima's metro: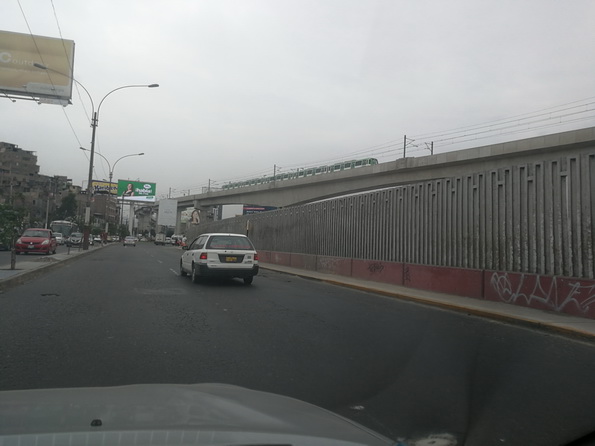 The home of the third family is in the hills, the poorest part of Lima....Fr Vincent showing great skills in mountain climbing: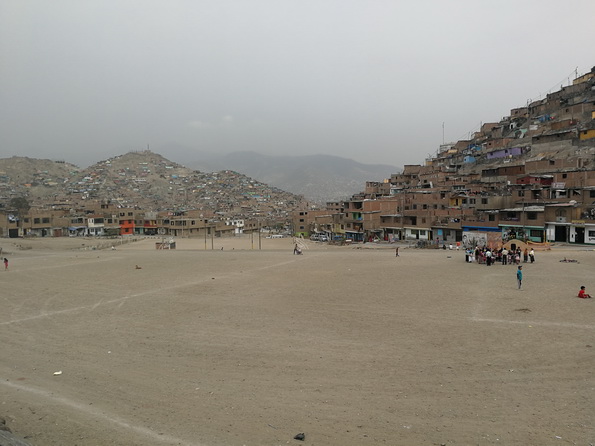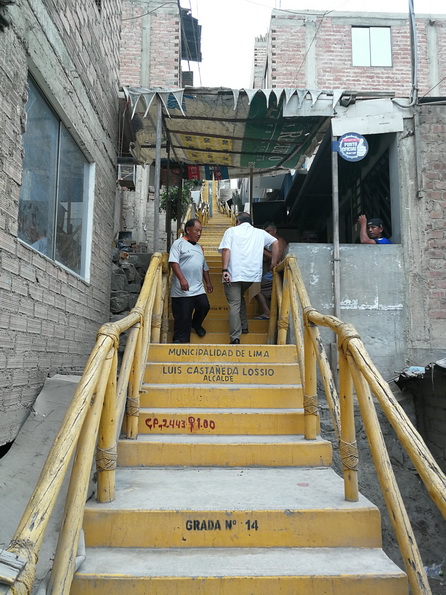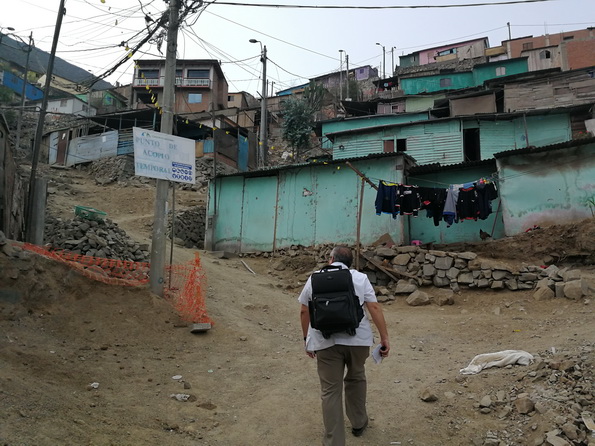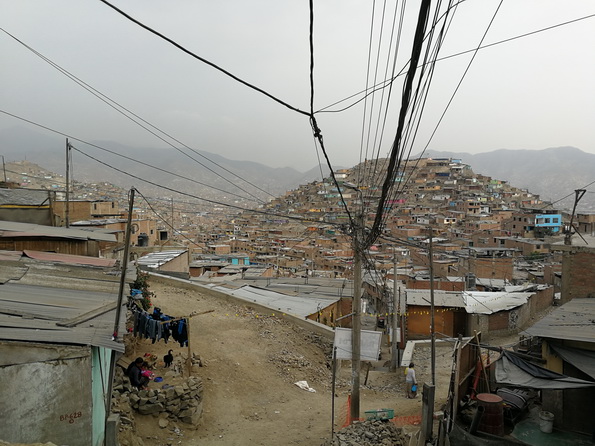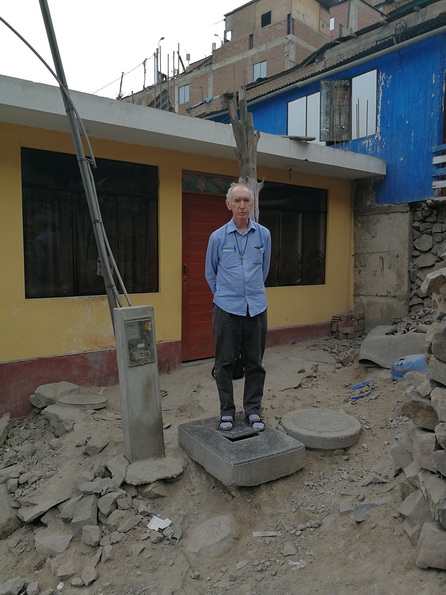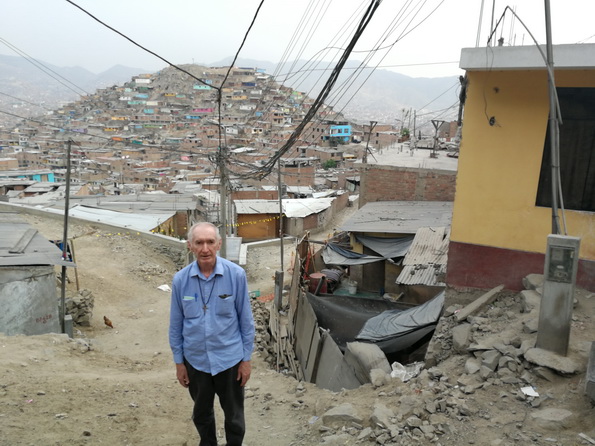 On the way back to my hotel seeing many more Pope Francis signs: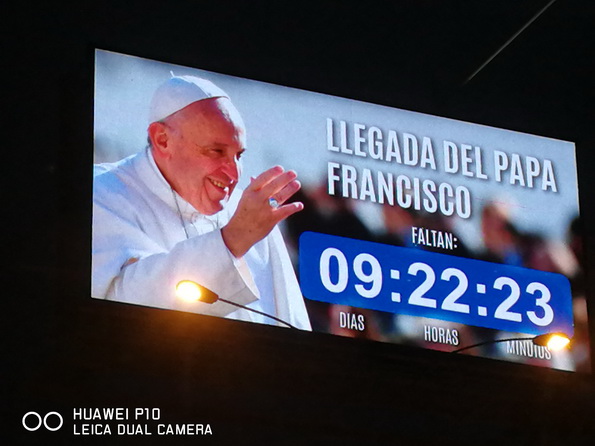 We got back to the hotel around 7.30pm and after packing up I headed for Lima airport for my flight to Bolivia. The airport has a prominent chapel: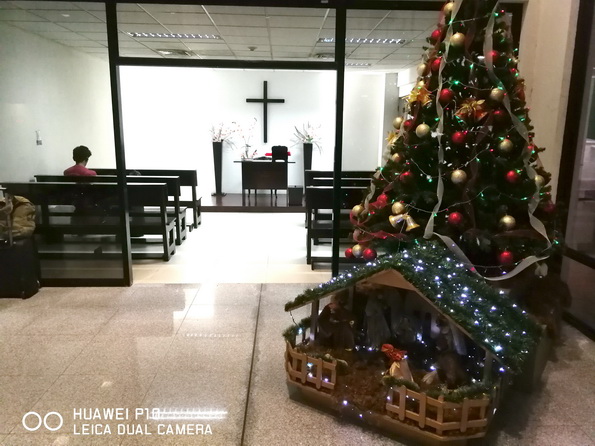 Thank you Jesus...and Fr Vincent...for a memorable day.
====